Hi all
New to Shiva, authoring tool & Xcode so please try to be understanding
I have the problem as listed in the title! If I compile sample code from the apple developers account then Xcode has no issue sending the app to my Ipad2. BUT, if i try ANY of the demo files that come with Shiva I am hitting a brick wall
Two scenarios happen..
1) The app that opens up on my Ipad is NOT the app I uploaded after exporting the game demo from Shiva Authoring tool, I strangely get two rotating cubes on my ipad screen rather than (lets just say) iphonecontrol sample game!
2) I am hitting a brick wall when using the authoring tool mostly with the following error message..
Code sign allocate not found
Now I must confess that I have found setting up Xcode very confusing with regards to understanding `the lingo` in the online documents...
The documentation seems to be written as if I am a pro developer rather than a starter and I dont understand the process of what my signing id is, what bundle identifier to use (am guessing com.myname.gamename) and as for provision profiles and which to use !!!!
In the authoring tool my provision profile is simply orionuk (no choice between debug or developer/distribute. yet in Xcode I can choose between developer and distribution for signing identity!
I would really ilike to skip using Xcode as its way above my head if I can and just use the Shiva authoring too to put my game staright to my ipad?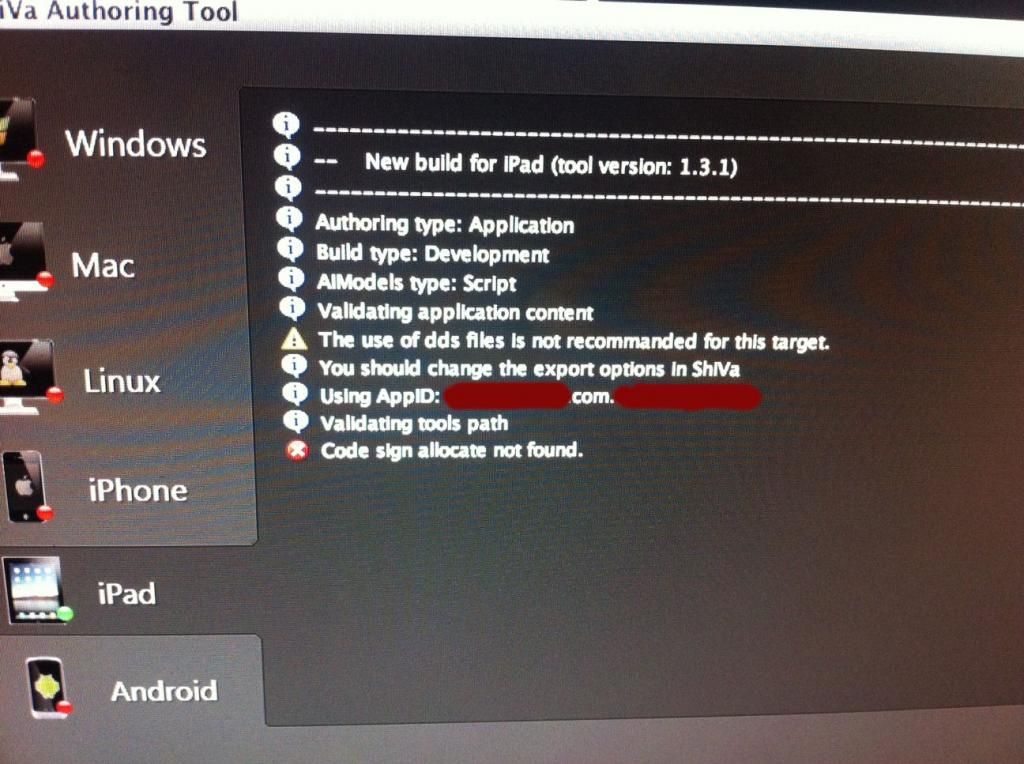 I am off to take another look at all this confusing documentation now but thanks for reading my post